With a highly professional staff of employees who are specialists in all major areas of VIP air transportation, Prime Aviation has the ability to provide consulting services on any issues in demand.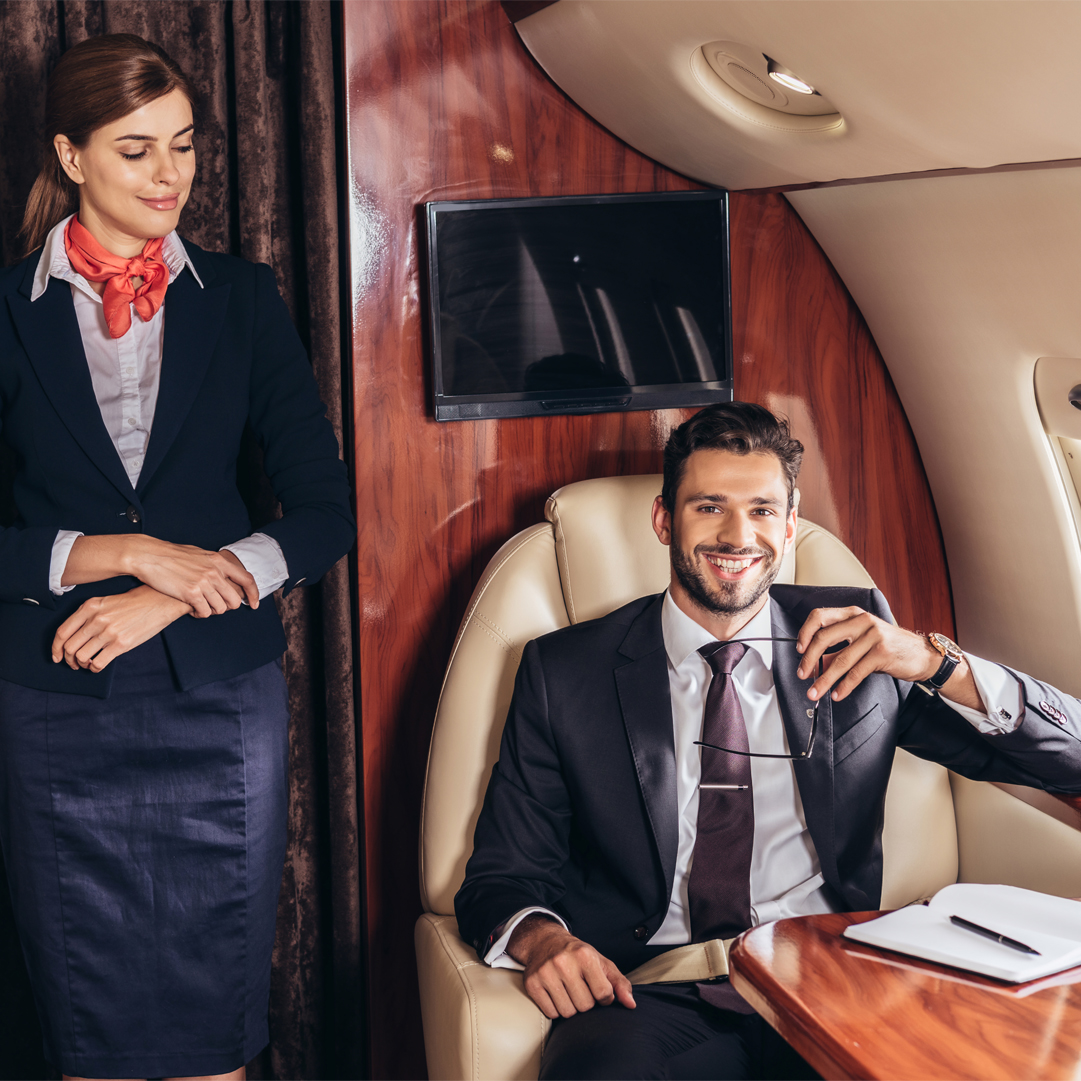 Aviation Consulting in Kazakhstan
Vast experience in the field of aviation consulting allows Prime Aviation to provide you with all forms of consulting services from a full support package to individual information and advisory support:
We will provide monitoring of the current aircraft operation, prepare recommendations for optimizing costs and improving the maintenance quality as well as enhancing the service on board and achieving the maximum economic effect from the commercial use of the aircraft.
We will select a cost-effective and efficient aircraft model configured personally for you; we will provide favorable conditions for financing the aircraft in order to minimize the costs associated with it; we will coordinate all issues of storage and future operation of the aircraft.
Consulting Services in Kazakhstan
It is impossible to overemphasize the importance of competent advice and professional assistance on various issues in such a specific and complex industry as business aviation.
To help our Clients avoid possible problems associated with the purchase, sale and ownership of their own business jet, Prime Aviation specialists provide the following services:
qualified consultations on the selection of the aircraft that meets your requirements;
support during the full purchase process, starting with the choice of an aircraft or helicopter and ending with its delivery on a turnkey basis;
negotiations with the manufacturer to discuss all the details of the contract, personal control of the construction process of your new aircraft, support at all stages of assembly and delivery of the aircraft;
competent advice on the most expedient legal structuring of the transaction and the choice of the country of registration of the aircraft;
assistance in the selection of a pre-owned aircraft;
recommendations of the Company's engineers regarding the technical condition of the pre-owned aircraft.