Prime Aviation focuses on providing a wide range of digital services using unmanned aerial vehicle technology. The Company's services cover both aerial photography and data analysis, including the following digital products: orthophoto maps, 3D models, digital terrain models, infrared and thermal imaging.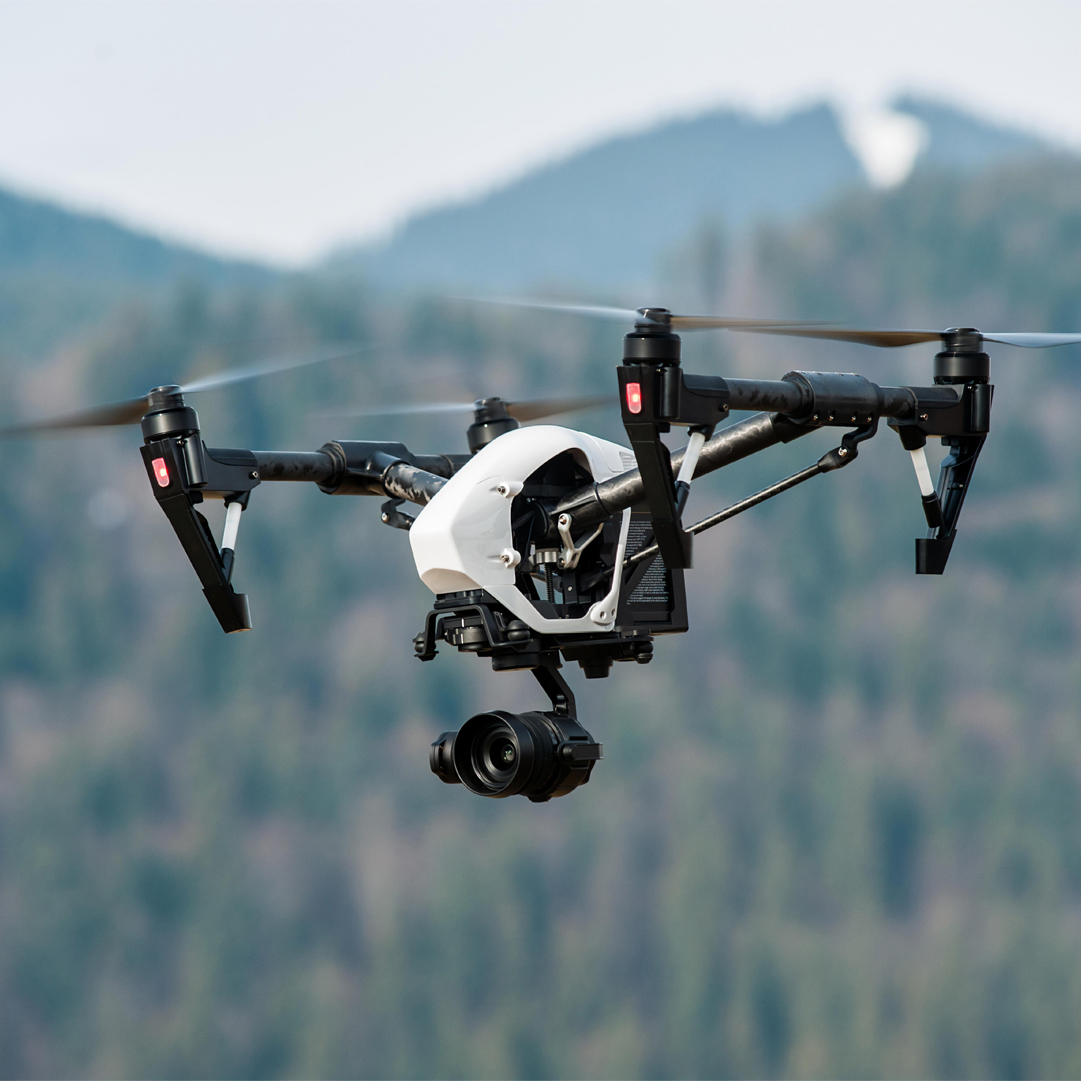 Scope of UAVs
Aerial photography, creation of orthophoto maps for detection, decoding of objects, creation of cartographic materials, formation of digital terrain models, monitoring of infrastructure facilities;
Identification of objects and obtaining data on their physical and chemical properties, determining the state and types of vegetation, for example, the composition and structure of agricultural land areas under crop, determining the state and species composition of forests, creating hyperspectral 3D terrain models;
Search and rescue of people and objects, monitoring and counting of animals, determination of thermal leaks at infrastructure facilities, determination of the absolute temperature of objects, compilation of thermal maps and thermal terrain models.
Compilation of highly precise digital terrain and relief models, monitoring and control of the rate of construction, changes in the territory;
Geological exploration, compilation of magnetometric maps to determine the types of deposited rocks.
Our Advantages
The use of technologies for analyzing and collecting data from unmanned aerial vehicles allows effective monitoring the state of infrastructure, assessing the technical condition, analyzing the changes and making the best design solutions.
The team of operators of unmanned aerial vehicles is represented by both Kazakhstani and international specialists who have all the necessary licenses and certificates that meet the requirements and standards of the Republic of Kazakhstan, the European Union and the United States. We use the world's leading range of advanced unmanned aircraft and ground platforms, integrated with the latest research and imaging methods which allows for accurate data collection and analysis.
We do this by offering safe, accurate and efficient solutions and data collection in challenging and hazardous environments, complying with all applicable safety-related policies, principles and standards and in strict compliance with aviation requirements.